Programming language has a variety of types, one of which is Delphi. Development tool projects tend to work with code names, Delphi was one of many at Borland.The project sought to provide database connection for programmers as one of the main things to work with in programming language. The Borland marketing leadership preferred another name but after a company released an application with a name like what they preferred, there were discussions and a market survey, this caused them to all opt for Delphi which was popular among the development team.
Changes with Delphi Programming Language
Borland moved the Delphi development tools division to CodeGear in 2006, but in due course, it was sold to Embacadero Technologies in 2008. Embarcadero was bought by Idera in 2015, but Embarcadero managed to retain the developer tools division.
Delphi like many other applications has had its versions upgraded, some of which are: Delphi 1, Borland Delphi 2, 3, 4, 5, 6, 7, 8, CodeGear Delphi 2007 and more.
Embacadero after the acquisition of Delphi, added new features in 2009, permitting full Unicode support among other things, it was named Embarcadero Delphi 2009. After that, other upgrades were done and the names of some versions were Embarcadero Delphi 2010, Embarcadero Delphi XE, Delphi Starter Edition, Embarcadero Delphi XE2, 3, 4, 5, 6, 7, 8 and so on.
Borland was said to have channelledresources to developing the company's Application Lifecycle Management tools while the development tools branch suffered neglect. This might have made them lose the grip on the Delphi Programming Language, causing the public interest to wane.
From 2009 to 2016, Embarcadero has stayed on top of its game upgrading versions and investing in Delphi.Each version released has had a different edition and has been updated with new features. This shows the willingness to improve by Embarcadero which caused sales to rise at some point.
In 2016, Delphi for Linux also came to be. There were questions on whether the possibility to enable and disableAutomatic Reference Countingwas incorporated into the models in relation to well matched break with existing code. This will be discovered by the users.
Annually, a two-day event of Delphi Programming Language activities is organised such as trainings, meetings and conferences. In 2016, it held at different locations in the United States and Europe.
Although Delphi is no longer very popular, it is still mentioned by developers for its flexibility and prolific language such that the developers do not struggle with the development platform.
As a result of the many changes and concerns people have had about Delphi Programming language, in 2014, it was anticipated that Delphi would fizzle out but it is still in use and for the future, Delphi Programming Language still features on lists as one that programmers should always know. Working as a programmer, the knowledge of a wide range of programming languages is relevant as this always gives an advantage to whoever works in that domain.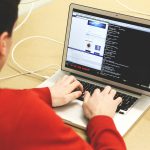 There are several programming languages that are currently in use all over the world for developing different type of application for different platforms. One of such prominent programming language is Delphi programming language.